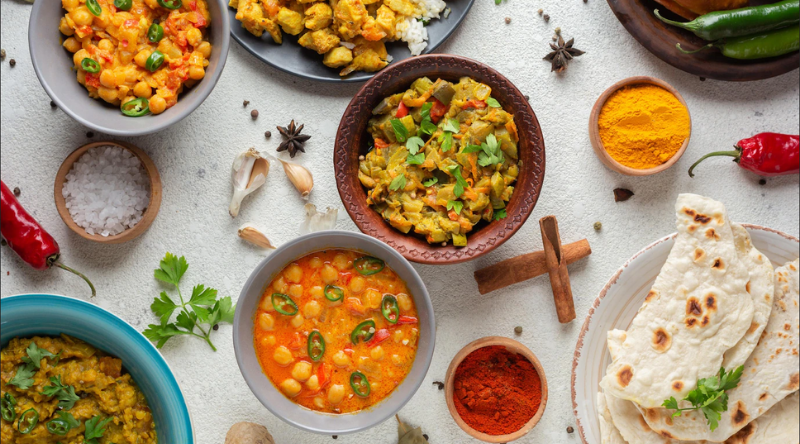 Most people have a misconception regarding Indian food as only curry, but Indian food is much more than a curry comprising lentils, vegetables, meat, and fishes. What makes Indian Cuisine distinctive from the rest of the world's Cuisine is the unique blend of spices, rich ingredients, and fresh aroma. Love for Indian Cuisine is not restricted only to Indians but also to many people across the globe. Apart from being delicious, it is the healthiest Cuisine involving spices known for serving many health benefits. Indian dish comprises several spices, and the best part is you can have the taste of every ingredient at an individual level, not suppressing any ingredient's flavour. Indian spices ensure complimenting your dish not just in terms of flavour but also nourishing your mind and body. Authentic Indian food, when consumed properly, charges your body and soul.
How do Indian spices help you?
Famous Indian spices widely used in every Indian house:
Turmeric(Haldi): Adding a nice colour to food Turmeric helps to fight inflammation, diseases(cancer and diabetes), boost immunity and digestion and make skin healthier.
Cardamom(Elaichi): Upraising the taste of the food, Cardamom is a valuable spice for heart, gastric and metabolic activities.
Cinnamon(Dalchini): Cinnamon helps to reduce inflammation, maintains brain function, and preserves the heart.
Black Pepper(Kali Mirchi): Black pepper is a common remedy adopted by Indians to fight against the cold, helps in weight loss by improving digestion naturally.
Coriander(Dhania): Coriander helps in healing skin infections, preserving blood sugar, and reducing abdominal pain.
Red Chilli Powder( Lal Mirchi): Added to the food upgrades the taste of food by spiciness, reduces inflammation, and increases metabolic rate.

What are must-try dishes at Fresh Tandoori Flavour?
The most prominent culinary style found at Fresh Tandoori Flavour is North Indian Cuisine. You can find ample North Indian dishes making a regular appearance on our menu. Kadai Paneer, Shahi Paneer, Butter Paneer, Chilli Paneer cooked in tomatoes, onions, and other spices are well-renowned dishes at Fresh Tandoori Flavour. Samosa and Aloo Tikki Chaat served with Chana Masala are our distinctive appetizers. In Tandoori Sizzler, you can try our Paneer Tikka marinated in Tandoor and served with onions and chutneys is undoubtedly is a lip-smacking dish. Other non-vegetarian sizzlers include Chicken Tikka, Malai Tikka Chicken, and Haryali Tikka and are a must-try for every non-vegetarian.