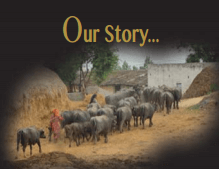 In the village of Kot Fatuhi in Northern India, a young boy grew up not knowing his destiny was to establish a restaurant in the far-off land of Canada. Years later we find the boy married and established in Victoria and owner of the Fresh Tandoori Flame Indian Bistro. The Tandoori Flame is a family business owned and operated by Ranjit and Jasbir Bains.
Combining traditional Indian spices and a flair for great food, Ranjit, Jasbir and staff seek to please your palate in a pleasant family-friendly setting. They believe that the extensive menu will offer numerous dishes for your enjoyment.
Please join us at either our Royal Oak or Sidney outlets. We look forward to serving you and your family.
Fresh Tandoori Flavour is a family-owned business operated by Ranjit and Jasbir Bains. Following the tradition of India, we treat and serve every guest like a god. One of the most recognized Indian restaurants, Fresh Tandoori Flavour, allows its guest to enjoy authentic Indian cuisine since 2020. A Restaurant, offering you a warm and sophisticated atmosphere suitable for any family, friend or romantic dinner. Whether you dine in at our restaurant or opt for takeaway or online orders, we assure you to serve quality-food with our courteous staff.  
Our great relaxing ambience is the perfect place to host any party, corporate gathering, get-together and wedding receptions. Fresh Tandoori Flavour sparks the memories of every Indian by preparing and serving an entirely home-made and authentic North-East Indian Cuisine. Located in Royal Oak, Sidney and Victoria Fresh Tandori Flavour is a pioneer in Canada for offering you choices of hot, medium, and mild dishes. Fulfilling every family member requirement, Fresh Tandoori Flavour has been in the frontline for kids by providing them kids specialty dishes to maximize everyone's dining experience. Having an ingredient-driven focus, we serve our guest's exotic spices with a touch of pleasing aroma.
Our menu is an expression of vegetables, chicken, beef, lambs, seafood, and desserts sourced locally for fresh and exquisite taste. We maximize guest experience allowing them to choose from a dynamic menu creating an exciting and diverse option for our guests. At Fresh Tandoori Flavour, serving you regional spices with an appealing presentation is not what we strive for instead, we repeatedly discover new ideas to revitalize traditional cooking. Traditional cooking met with modern innovative ideas serves you a tempting and scrumptious palate. We pair our delicious food with beverages to give you the best dining experience. Fresh Tandoori Flavour's ever-evolving drinks offer you a selection of lassi, tea, coffee, juices, and shakes. 
Our team comprehends with you to find out what you want to eat and suggest our best dishes in a friendly manner.