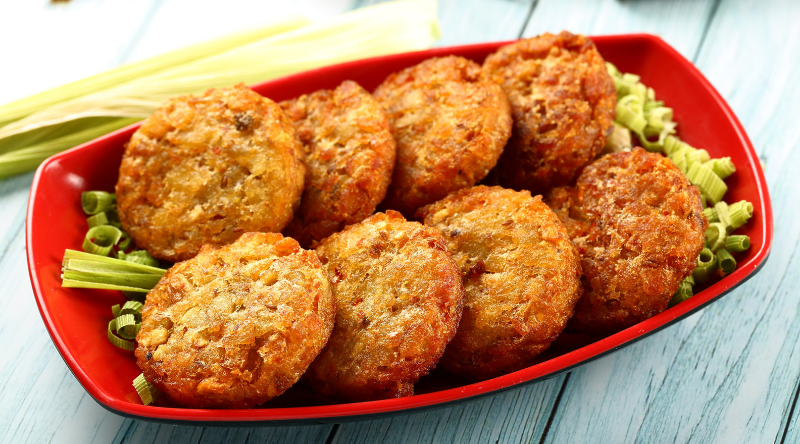 There is more to Indian appetizers than just samosa. At Fresh Tandoori Flavour, we have a variety of Indian appetizers, but this is a must-try:
Aloo Tikki Chaat:
Aloo patty dipped in chickpea batter served with chana masala is our version of making this chaat. Aloo Tikki Chaat is the most flavourful dish one can have. Every bite of it and you will realize that you and the chaat were meant for each other.
OUR MAIN COURSE
DAL

What is dal?
A split version of kidney beans, chickpeas, and peas is known as Dal. Pulses Simmered to form a puree and tempering(tadka) is what constitutes a dal.

How to eat dal?
The right way to eat a dal is with rice, chapati, or a naan. At Fresh Tandoori Flavour, you can have a variety of naan, which will taste more delicious with this dal.
BIRYANI

The experience of Indian culture is incomplete without tasting fabulous biryani. A divine dish that enjoys the love of gourmet and unites them. Biryani is the dish prepared by cooking vegetables and rice separately and then is assembled in layers. Fresh Tandoori Flavours serves you both biryani's
Fresh Vegetable Biryani: At Fresh Tandoori Flavour, we Serve you the aromatic and most delicious biryani made in basmati rice with a flavour of spices and vegetables.
Flame Biryani: Ideal for non-vegetarian, we permit you to choose between lambs, prawns, goats, or chicken.
DAL MAKHANI

A North Indian dish prepared using black lentils and a handful of red beans is a perfect dish to rejoice in one's mood. Simmered at a low flame brings out the authentic, rich Indian flavour. Dal Makhani is an ideal dish comprising both tangy and spicy flavours. Served with the rich Indian Flavours-tomatoes, ginger cream, and butter is the most desirous dish at Fresh Tandoori Flavour.
DAL FRY

Dal fry made with red or yellow lentils is simmered and fried in ghee and spices to bring out the Indian flavour. Dal fry, a go-to dish for every Indian in dinner, is delicious and super-tempting. Served with Indian authentic taste, it is the preferable dish. Try out Dal fry at Fresh Tandoori Flavour for enjoying your meal with your loved ones.
Good food refreshes your mind and soul, so plan to visit Fresh Tandoori Flavour to revitalize the authentic Indian flavours and spices and try our scrumptious dishes, which undoubtedly will make your day.